Welcome to Devon School Library Service
Secondary School Blog
An inspirational day at the Devon SLS secondary conference: I should be including some video clips, sound bytes etc in this blog after all the resources Bev Humphreys showed us. Is that a word cloud, or just our typical Devon weather?
Alan Gibbons is a very professional campaigner for libraries: his talk was most empowering for all librarians. I am partial to his Hell's Underground series.
Carnegie shortlist: i am wondering what people are making of A Boy and a Bear in a  Boat? Should it have been on the Greenaway list as a children's book (Age 8+)? It is certainly a graphic novel with beautiful illustrations, likened by some students to The Life of Pi. I think more Samuel Beckett myself.
Finally may I recommend Annabel Pitcher's Ketchup Clouds for older readers in letter format; super cover; some drug addiction but good exploration of relationships and guilt and bereavement-all the usual Carnegie ingredients so look out for it on the longlist next year.
Posted: 20th March 2013
What's new in February-just in time!
Hi, I expect that, like me, you are all reading the Carnegie longlist titles and trying to best guess which will make it onto the shortlist. So far, there is a girl bias in what I have read but this is by no means ALL of the list. Hot tips are: Frances Hardinge's 'A Face like Glass'; she has been longlisted a couple of times already but this is the best because it is such a clever concept. 'Mortal Chaos' by Matt Dickinson because it is a visual novel with very short sections that can be read very quickly whilst admiring the intricacy of the novel's structure. Sally Gardner's 'The Double Shadow' left an impression being a sinister psychological thriller. Also, our choice for Wired4Words, 'The Scorpio Races' by Maggie Stiefvater, was spot on because of the excellent exposition of the water horses and fantasy elements mixed with the dogged commonsense of the islanders.
I was given J.K.Rowling's 'A Casual Vacancy' for Christmas and had to change my assessment of it whilst I was reading it. I took it for a social satire, along the lines of Trollope, but it got more dystopian and turned into social realism with which I was less comfortable, finally verging on melodrama. She deals, uncompromisingly, in the absolutes of good and evil in people. Full marks to her for writing a novel about a dead hero.
Posted: 15th February 2013
What's new in December?
As there seem to be so few good quality teenage fiction titles being published in December I thought I would highlight two new series of high interest titles for less able readers.
The first is a series written by Paul Blum called Vampires Inc.
The first title in the series is Hunter's moon.  John Logan, a supernatural writer and Rose Petal, a vampire hunter team up to investigate a body found on a Brighton beach.  Each novel is around 48 pages and should have appeal to both sexes. There are eight titles in the series.
The second series is Dangerous games by Sue Graves.  The series was first published in 2009 and publishers Rising Stars are now releasing eight new titles. The stories are based around the adventures of three computer game designers as the friends enter a real-life version of the games they create. Each book has a variety of b/w and full colour illustrations.
Posted: 24th November 2012
What's new in November 2012
Not the most exciting selection of new titles this month but a few that the students will be pleased to see on the shelves.
R J Anderson Quicksilver
Chris Bradford Gamer (Barrington Stoke)
Rachel Caine Bitter blood V 13 Morganville vampires
John Flanagan The hunters V3 Brotherband
Nancy Holder The vanquished V3 Crusade
CC Hunter Whispers at moonrise
Stephanie Meyer New moon: the graphic novel
Robert Muchamore One shot kill V6 Mrs Henderson's boys
Alyson Noel Kiss and blog
Jeff Norton The dead are rising V2 Meta wars
Gabriella Poole Lost spirits V4 Darke academy
Alex Shearer The cloud hunters
L.J. Smith Destiny rising Vampire diaries: the hunters
Posted: 20th October 2012
What's new in October 2012?
Pickings are a bit thin this month, probably waiting for the pre-Christmas publishing rush!
Holly Black Red glove
Rachel Caine Devil's bargain
Harlan Coben Seconds away sequel to Shelter
Sarah Crossan Breathe
Paul Dowswell Eleven eleven
Catherine Fisher The obsidian mirror
Susan Gates Viridian
Alan Gibons Witch breed Vol 4 Hell's underground
Michael Grant and Katherine Applegate Eve and Adom
Anthony Horowitz Oblivion
Krystyna Kuhn The crash Vol 2 Valley series
Josh Lacey The sultan's tigers
Kathy Reichs Virals
Chris Wooding The iron jackal Vol 2 Tales of the Kelty jay
Under my hat: tales from the cauldron
Posted: 23rd September 2012
What's new in September 2012?
M T Anderson Feed
Cassandra Clare City of lost souls Book 5 in Mortal instruments series
Keren David Another life
Melissa de la Cruz Wolf pact
Jim Eldridge The deadly game Bk 2 Malichea quest series
Sally Gardner Maggot moon
Charlie Higson The sacrifice Bk 4 of The enemy series
Sophie Jordan Firelight
Sophie Jordan Vanish Bk 2 of Firelight series
Melissa Marr Carnival of souls
Jon Mayhew Deathmire Edge: Rivets series
Kirsty McKay The unfed sequel to Undead
Sophie McKenzie Missing me
Terry Pratchett Dodger
Janette Rallison My unfair godmother sequel to My fair godmother
Ilkka Remes Operation codebreaker Bk 3 Luke Baron adventures
Polly Shulman The Grimm legacy
LJ Smith The divide
Maggie Stiefvater The raven boys
Sarah Webb Dancing daze
Posted: 26th August 2012
What's new in July/August?
David Almond The true tale of the monster Billy Dean telt by hisself
Josephine Angelini Dreamless (Volume 2 Starcrossed)
Kit Berry Shadows at Stonewylde (Volume 4 Stonewylde)
Harlan Coben Shelter (a Mickey Bolitart novel)
Andrea Cremer Bloodrise (Volume 3 Nightshade)
Matt Dickinson Mortal chaos: deep oblivion
Sally Gardner The double shadow
Fabio Geda In the sea there are crocodiles: the story of Enaia Tollah Akban
Alison Goodman Eonia: return of the dragon eye
Sarah Grant Dark parties
M G Harris Apocalypse moon ( Volume 5 Joshua files)
Alyxandra Harvey Blood moon (Volume 5 Drake Chronicles)
Will Hill The rising (Department 19)
Lauren Kate Rapture ( Vol 4 in Fallen series)
Mary Hooper The new girl (Barrington Stoke)
Robert Muchamore Guardian angel (CHERUB)
Alyson Noel Whisper (Volume 4 Riley Bloom series)
Ilkka Remes Operation code breaker (Volume 3 Luke Baron adventures)
Louise Rennison A midsummer tights dream
Ali Sparkes Speak evil (Volume 4 Unleashed)
Rachel Vincent Before I wake (Volume 6 Soul screamers)
Scott Westerfield Goliath (final volume in the Leviathan series)
Isla Whitcroft  Viper's nest (Cate Carlisle files series)
Moira Young Rebel heart (Sequel to Blood red road)
Carlos Ruiz Zafon The midnight palace
Posted: 4th June 2012
What's new in May 2012
Bosworth, Jennifer Struck
Brooks, Kevin Johnny Delgado: private detective (Barrington Stoke)
Brooks, Kevin Johnny Delgado: like father, like son
Cassidy, Anne Dead time
Chambers, Aidan Dying to know you
Clare, Cassandra Clockwork prince 2nd title in the prequel trilogy to Mortal instruments series
Downham, Jenny Now is good reprint of before I die published in 2007
Eastham, Ruth The messenger bird
Gratton, Tessa Blood magic
Gray, Keith Ghosting (Barrington Stoke)
Green, Julia Breathing underwater new cover reprint from 2009
Green, Julia Drawing with light new cover reprint from 2010
Green, Julia Bringing the summer
Kate, Lauren Passion volume 3 of Fallen series
Leigh, Bardugo The gathering dark
MacPhail, Cathy Secret of the shadows
Mayhew, Jon The bonechill curse
McCafferty, Megan Thumped sequel to bumped
Mesidoro, Diane How to keep a boy as a pet
Newbery, Linda The treasure house
Nix, Garth A confusion of princes
Pearce, Jackson Sweetly
Roberts, Jeyn Dark inside
Sedgwick, Marcus Midwinterblood
Sheldon, Dyan One or two things I learned about love
Taylor, Sean A waste of good paper
Terry, Teri Slated
Turnbull, Ann Forged in the fire
Posted: 5th May 2012
Ticking the right boxes: Ofsted reports
Good School Libraries Ofsted 2006
This report identifies those factors which help to produce good libraries in primary and secondary schools. It emphasises the importance of: the commitment and support of headteachers; the appointment of specialist library staff; effective monitoring and evaluation; and coherent programmes for developing pupils' information literacy.
English at the crossroads Ofsted 2009
For general interest but English-based rather than ILS. For a more recent study:
Excellence in English Ofsted 2011
The case studies give useful examples of good practice.
Posted: 26th March 2012
Literacy across the curriculum
Menzies Hill school in Dundee has launched a new programme of literacy across the curriculum. The programme has been devised and delivered by the English teacher  Bev Brining and librarian Elspeth Scott, well know for her SLA publications.  The programme targeted at S1 (Year 7) concentrates on reading, writing, speaking and listening and includes research skills. See this article in the TESS for more information www.tes.co.uk/article.aspx?storycode=6196193
Posted: 23rd March 2012
Literacy progress unit Information retrieval
This DfE unit was referred to by Geoff Dubber at his 'Ticking the right boxes' course. It was first published in 2001, but is still relevant! This links to a large file to download, so it might be worth asking the Literacy Co-ordinator in your school if the folder is available in print form.
Digital Education Resource Archive
Posted: 23rd March 2012
Hunger games – where next…..
With the film adaptation of Suzanne Collins book Hunger games now hitting cinemas and enthusiasm at its peak, the team at Peters Bookselling Services have come up with a list of books to tempt fans:
Divergent by Veronica Roth
Legend by Marie Lu
All these things I've done by Gabrielle Zevin
Matched by Allie Condie
Wither by Lauren Stefano
Starters by Lissa price
Dark parties by Sarah Grant
Momentum by Saci Lloys
Delirium by Lauren Oliver
Birthmarked by Caragh O'Brien
Inside out by Maria V Snyder
Under the never sky by Veronica Rossi
Slated by Teri Terry
Blood red road by Moira Young
Maze runner by James Dashner
Posted: 22nd March 2012
Booked up programme to be replaced
The very popular Booked Up programme which gave a free book to every Year 7 student  is ceasing and being replaced by a new initiative. Bookbuzz will offer every Year 7 student the opportunity to choose from a list of 17 books. Through the support of publishers Bookbuzz is being offered at the subsidised cost of £2.50 per pupil.  Participating schools will receive a kit to support reading for pleasure across the school including:
      an extra staff set of the Bookbuzz books to support teachers as readers
      a comprehensive guide to whole school reading
      tried and tested case studies and tips from other schools.
For further details visit the website at www.booktrust.org.uk/bookgifting/bookbuzz
Posted: 20th March 2012
What's new in April 2012?
Tom Becker The traitors
Sita Brahmachari Jasmine skies
Cathy Cassidy Marshmallow skye (Chocolate box girls)
H M Castor VIII
Elizabeth Chandler Everlasting ( Kissed by an angel book 3)
Vanessa Curtis The haunting of Tabitha Grey
James Dashner The death cure
Michael Grant Plague book 4
MG Harris Apocalypse moon (Joshua Files book 5)
Carl Hiassen Chomp
Charlie Higson Hurricane gold (Young bond)
Will Hill Department 19: the rising
Anna Kendall A bright and terrible sword (Soulvine Moor chronicles book 3)
Derek Landy Death bringer (Skulduggery Pleasant)
Robert Muchamore People's republic (Cherub series)
Dee Shulman Fever
Scott Speer Immortal city
Posted: 9th March 2012
What's new in March 2012?
Sophia Bennett  The look
Holly Black  The white cat
Chris Bradford The ring of wind vol 7 in Young Samurai series
Alan Durant Et tu Brute
Michael Grant Bzrk
Cathy Hopkins  Golden girl
Barry Hutchinson  the 13th horseman
Laura Jarratt  Skin deep
Elizabeth Laird  The prince who walked with lions
Jillian Larkin  The flappers: vixen
Sophie Mckenzie  Falling first
R.J. Palacio  Wonder
Chris Priestley Mister Creecher
L.J. Smith  Moonsong Vol 9 Vampire diaries:the hunters
Ali Sparkes  Mind over matter Vol 2 Unleashed
Chris Wooding  The great and dangerous
Moira Young  Blood red road. ( a cover reprint for this winner of the 2011 Costa Children's book award)
Posted: 22nd January 2012
ReadThis
The National Literacy Trust and Oxford University Press are kicking off 2012 by launching ReadThis, a new competition for all UK secondary schools that will run from Monday 9 January to Friday 16 March 2012.  The ReadThis competition provides teachers with a platform for engaging students with reading using the power of peer-to-peer recommendation. It gives a new edge to book reviewing by asking students to put a "creative marketing" spin on the task in hand.
Check out how students can enter and what they might win at  http://www.literacytrust.org.uk/schools_network/competitions/readthis
Posted: 17th January 2012
Through the mists of time….
The double shadow by Sally Gardner is a masterpiece which is subtle, complex and requires some effort on the part of the reader. The book is intriguing from the beginning because it doesn't conform to a genre and therefore you read it not knowing what to expect. The story has Amaryllis at its heart and her father's creation of  a memory machine to capture her childhood memories whilst deleting the trauma of her mother's death. The opening chapter begins with Amaryllis trapped inside the memory machine and from then on her story and the stories of those whose lives touch hers are revealed in fragments, like those of a shattered mirror.   The characters that populate the story are nevertheless well crafted; you get to know them slowly but in intensive bursts. For me the great skill of Sally Gardner is in a creation which is full of wonderful imagery, to the extent which I kept stopping to re-read and savour in the same way I would poetry. I really hope this is on the shortlist for some of our top book prizes next year.
Posted: 10th January 2012
What's new in February 2012
Brodi Ashton Everneath
BR Collins The broken road
Andrea Cremer Bloodrose volume 3 of Nightshade series.
Lauren de Stefano Wither volume 1 of Chemical garden trilogy (reprint but well reviewed)
Lauren de Stefano Fever volume 2 of Chemical garden trilogy
Cora Harrison Jane Austen stole my boyfriend
Mary Hoffman David
Robin Jarvis Dancing Jax: Freax and Rejax first in trilogy
Lauren Kate Fallen in love
Robert Muchamore The prisoner volume 5 Henderson's boys
Patrick Ness A monster calls
Jana Oliver Forgiven volume 3 of Demon trappers
Celia Rees This is not forgiveness
Louise Rennison A mid summer tights dream
Veronica Roth Divergent (new cover reprint)
Alex Scarrow Gates of Rome volume 5 Timeriders
J.D. Sharpe Oliver Twisted
Craig Simpson Dead or alive volume 4 Special operations
Adam Slater Doomed Volume 3 Shadowing
Paul Stewart and Chris Riddell Bloodhoney volume 2 of Wyrmeweald
Elizabeth Wein Code name Verity
Chris Wooding Pale
Posted: 30th December 2011
Listening books
Listening Books is a fabulous resource which provides a service for children who struggle to read due to illness or disability. The service supports students from Key Stage 2  – A level and has many audio resources which are not available elsewhere. The service has various subscription levels including a school subscription. Pupils can listen direct to over 1000 study guides and set texts online via the website. Alternatively they can download titles to an ipod or other portable device. There are plenty of leisure interest titles too including hot favourites like Jacqueline Wilson and Anthony Horowitz. Check out the full range of titles available and more information at www.listening-books.org.uk
Posted: 30th December 2011
Heroes
A recent article in Nate Classroom issue 15 for October 2011 brought this series, Heroes published by Heinemann to my attention. The series consists of 8 titles, 6 novels and 2 plays in a range of genre. Heinemann are marketing them as class reads for reluctant boy readers in KS3 and they are accompanied by digital teaching resources, a sample of which can be seen at http://www.pearsonschoolsandfecolleges.co.uk/Secondary/Literature/11-14/Heroes/Heroes.aspx The enthusiasm of the teachers in the article convinced me to take a closer look myself.
The books are in a hardback format, which would normally put me off, but somehow these have the feel of the quality, hardback packaging used when the Lemony Snicket Series of unfortunate events was launched.  Unlike the rather dull and uninspiring covers of the well known Windmill educational editions of popular fiction titles, these covers are striking  and well pitched for the intended audience.
The titles are all around 120 pages in length and their great strength is that they all have very punchy openings which hook the reader. This is followed up with short chapters which quickly draw you further into the narrative.  Each book has a short piece of non-fiction writing at the end of the story which is written by Christopher edge and supports the theme of the novel. Each of the titles has been trialled with students in a range of schools around the country, much like the very popular Barrington Stoke titles. This helps to ensure than any problems with vocabulary or glitches in students' understanding of the plot can be sorted before final publication.
Whilst intended for use in the classroom , I think these could well meet with a positive response if picked up in the library. Although priced at £6.99, Heinemann has an offer on the 8 titles for £30 ( see details in the link above).
Posted: 18th December 2011
Kevin Brooks Naked
The latest offering from Kevin Brooks is amongst his very best, so far, for me. It is up there with Lucas. The book is named after the band which forms the central part of the story which is set in that blazing hot summer of 1976. This is the era of the birth of Punk rock and Kevin Brooks' passion for music shines though this novel which at its heart is a tender love story. Reading the story you can smell, touch and taste the raw emotion and enery of those big gigs and the excitement of making it to Top of the pops. But this is also the time when the IRA were at the peak of their activity and the newest recruit to the band, aka Billy the kid, has more to hide from Lilli and the other band members than his address. I think this novel also has a very strong anti drugs message but one that comes out naturally from the plot and subplot of the story.
I believe teenagers will really relate to this book and I suspect that the title will guarantee it gets picked off the shelves!
Posted: 7th November 2011
Carnegie award longlist announced
The Carnegie medal is awarded each year for an outstanding book for children or young people. The shortlist will be announced on 27th March and the winner will beannounced on 14th June.
Whilst only 6 or 7 titles will make it on the shortlist this list represents some of the best titles published for children and young adults in the past twelve months; worth checking if you have copies of these titles on the shelves in your library.
Almond, David My Name is Mina
Publisher: Hodder ISBN: 9780340997253
Barraclough, Lindsey Long Lankin
Publisher: Bodley Head ISBN: 9780370331966
Bedford, Martin Flip
Publisher: Walker ISBN: 9781406329896
Blackman, Malorie Boys Don't Cry
Publisher: Doubleday ISBN: 9780385604796
Bowler, Tim Buried Thunder
Publisher: Oxford Children's Books ISBN: 9780192728388
Boyne, John Noah Barleywater Runs Away
Publisher:David Fickling ISBN:9780385618953
Brahmachari, Sita Artichoke Hearts
Publisher: Macmillan ISBN: 9780330517911
Bruton, Catherine We Can Be Heroes
Publisher: Egmont ISBN: 9781405256520
Collins, B.R Tyme's End
Publisher: Bloomsbury ISBN: 9781408806470
Condie, Ally Matched
Publisher: Puffin ISBN: 9780141333052
Crossley-Holland, Kevin Bracelet of Bones
Publisher: Quercus ISBN:9781847249395
David, Keren Lia's Guide to Winning the Lottery
Publisher: Frances Lincoln ISBN: 9781847801913
Deary, Terry Put Out The Light
Publisher: A & C Black ISBN: 9781408130544
Diterlizzi, Tony The Search for Wondla
Publisher: Simon & Schuster ISBN: 9781847389664
Dogar, Sharon Annexed
Publisher: Andersen ISBN: 9781849392211
Doherty, Berlie Treason
Publisher: Andersen ISBN: 9781849391214
Donnelly, Jennifer Revolution
Publisher: Bloomsbury ISBN: 9781408801529
Downham, Jenny You Against Me
Publisher David Fickling ISBN: 9780385613507
Earle, Phil Being Billy
Publisher: Puffin ISBN: 9780141331355
Eastham, Ruth The Memory Cage
Publisher: Scholastic ISBN: 9781407120522
Evans, Lissa Small Change for Stuart
Publisher: Doubleday ISBN: 9780385618007
Fine, Anne The Devil Walks
Publisher: Doubleday ISBN: 9780857530646
Forward, Toby Dragonborn
Publisher: Walker ISBN: 9781406320435
Gibbons, Alan An Act of Love
Publisher: Orion ISBN: 9781842557822
Grant, Helen Wish Me Dead
Publisher: Puffin ISBN: 9780141337708
Halahmy, Miriam Hidden
Publisher: Meadowside ISBN:9781845395230
Hardinge, Frances Twilight Robbery
Publisher: Macmillan ISBN: 9781405055390
Hartnett, Sonia The Midnight Zoo
Publisher: Walker ISBN: 9781406331493
Ibbotson, Eva One Dog and His Boy
Publisher: Marion Lloyd Books ISBN: 9781407124230
Kennen, Ally Quarry
Publisher: Marion Lloyd Books ISBN:9781407111070
LaFleur, Suzanne Eight Keys
Publisher: Puffin ISBN: 9780141336060
Lewis, Ali Everybody Jam
Publisher: Andersen ISBN: 9781849392488
Lewis, Gill Sky Hawk
Publisher: Oxford Chldren's Books ISBN: 9780192756237
Mason, Simon Moon Pie
Publisher: David Fickling ISBN: 9780385618519
McCaughrean, Geraldine Pull out all the Stops
Publisher: Oxford Chldren's Books ISBN: 9780192789952
McKay, Hilary Caddy's World
Publisher: Hodder ISBN: 9781444900538
Mitchelhill, Barbara Run Rabbit Run
Publisher: Andersen ISBN: 9871849392495
Morpurgo, Michael Shadow
Publisher: HarperCollins ISBN: 9780007339594
Mulligan, Andy Trash
Publisher: David Fickling ISBN: 9780385619011
Ness, Patrick A Monster Calls
Publisher: Walker ISBN: 9781406311525
Peet, Mal Life : an Exploded Diagram
Publisher: Walker ISBN:9781844281008
Perera, Anna The Glass Collector
Publisher: Puffin ISBN: 9780141331157
Pitcher, Annabel My Sister Lives on the Mantelpiece
Publisher: Orion ISBN: 9781444001839
Priestley, Chris The Dead of Winter
Publisher: Bloomsbury ISBN: 9781408800133
Rai, Bali Killing Honour
Publisher: Corgi Childrens ISBN: 9780552562119
Revis, Beth Across the Universe
Publisher: Puffin ISBN: 9780141333663
Rooney, Rachel The Language of Cat
Publisher: Frances Lincoln ISBN: 9781847801678
Rosoff, Meg There is no Dog
Publisher: Puffin ISBN: 9780141327167
Saunders, Kate Magicalamity
Publisher: Marion Lloyd Books ISBN:9781407108964
Sepetys, Ruta Between Shades of Gray
Publisher: Puffin ISBN: 9780141335889
Stephens, John The Emerald Atlas
Publisher: Doubleday ISBN: 9780857530189
Young, Moira Blood Red Road
Publisher: Marion Lloyd Books ISBN: 9781407124254
Posted: 7th November 2011
Due for publication December 2011
Very thin pickings this month!
Cassandra Clare Cockwork prince. 2nd in a prequel trilogy to Mortal instruments
John Flanagan The outcasts. 1st in Brotherband series.
Barry Hutchinson The beast. 5th in the invisible fiends series
Ali Sparkes Mind over matter. 2nd in Unleashed series
Posted: 7th November 2011
What's new in November 2011?
Surprisingly few quality new titles in the run-up to  Christmas.
Veronica Bennett Vice and virtue
Ally Condie Crosses
Jeff Kinney Diary of a wimpy kid: cabin fever
LJ Smith Phantom, number 8 in the Vampire diaries series
Christopher Paolini Inheritance, the much awaited 4th title in the series
Helen Bailey Knowing me, knowing you
Sally Gardner The double shadow
Jill Wolfson Cold hands, warm heart
Posted: 2nd October 2011
Watch this space …..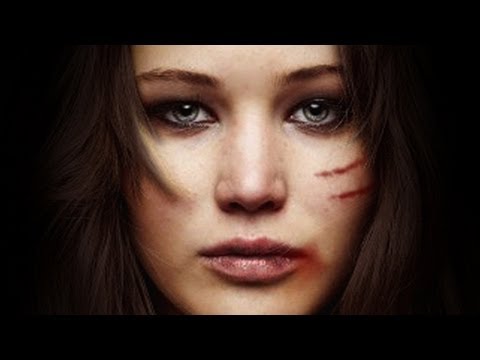 Hunger games by Suzanne Collins has been an incredibly popular book, along with its sequels Mockingjay and Catching fire. Now we have the movie to look forward to, due for release March 2012
Posted: 2nd October 2011
Be very afraid!
Charlie Higson has written a great series of novels which began with The enemy, continued with The dead and now his latest The fear. The trailer certainly lives up to the title but with a surprising twist.
Posted: 21st September 2011
Another award-winning novel?
Life: an exploded diagram by Mal Peet
An epic novel that begins during the Second World War and ends early in the 21st century.  The story focuses on generations of the same family, with much of the focus on the women.  Interwoven into the personal stories is the historical background, in particular the hidden impact of war on the people left behind and the politics behind the cold war. The social history is fascinating as are the subtle details which reveal the dilemmas raised by the class structures. The title is ingenious and I only wish I had the time to draw a mind map from this novel.
My only concern is that this novel may put off some young readers in the first half which might just feel like something of an "aga saga" whilst the second half, told by grandson Clem, has many of the concerns  which are still relevant to modern teenagers, not least frustrated sexual desires. This rich, multilayered narrative must surely turn up on some or all of the award shortlists this year.
Posted: 18th September 2011
Rai, Bali Killing honour
At 16 Sat is the youngest of three children in a traditional Sikh family. However, when his parents arrange a marriage for his sister Jas, he is the only one who notices that something doesn't seem quite right. When Jas disappears her husband and brother bring evidence proving that she has been having an affair with a Muslim boy and has run away. Sat's parents and brother are devastated but Sat just doesn't believe that his sister would behave in this way. Sat becomes obsessed with proving her innocence and the story turns from social commentary into thriller. Bali Rai hasn't shied away from some graphic descriptions of rape, abuse, violence and strong language making this an uncomfortable read at times and more suitable for older KS4 and KS5. It is nevertheless compelling and I feel sure will appear on award shortlists.
Writing in an article for Booktrust 16.6.2011 Bali Rai says "Sometimes the inspiration for stories comes not from the imagination but from a feeling. That is the case with my new novel Killing Honour and the emotion in question is anger. It's a story I had to write and it opens up a secretive issue to the wider British public…..In many ways Sat's journey through Killing Honour is driven by my own feelings. From the moment he hears of his sister's supposed affair through to his confrontation with his own family, his thoughts and actions are based on my own emotions. He continually questions the views of his father and brother, failing to understand how they can disown his sister on the word of someone she is married to. He rages against their concept of 'honour', their concerns over what the wider community might say, and becomes an outcast in his own home."
Posted: 8th September 2011
New titles due for publication in October 2011
Kevin Brooks  Naked
Kami Garcia  Beautiful days (3rd in the series)
Sally Gardner  The double shadow
Andrew Lane  Fire storm (4th in the Young Sherlock Holmes series)
Kenneth Oppel  The dark endeavour: the apprenticeship of Victor Frankenstein
Philip Reeve  Scrivener's moon ( 3rd title following on from Fever crumb and  A web of air)
Marcus Sedgwick  Midwinter blood
Maggie Stiefvater  The scorpio races
Posted: 4th September 2011
Guardian Children's Fiction Award
The Guardian Children's Fiction Award is the only  book award judged solely by children's authors. The announcement is due in October and with  8 titles shortlisted there is just time in the new term for your keen readers to make their own decisions about which book should win. This year most of the titles are suitable for a Year 7/8 audience. The shortlisted titles are:
David Almond. My name is Mina (prquel to Skellig).
Lissa Evans. Small change for Stuart.
Frances Hardinge. Twilight robbery.
Sacci Lloyd. Momentum.
Simon Mason. Moon pie
Andy Mulligan. Return to Ribblestrop.
Annabel Pitcher. My sister lives on the mantelpiece.
Andy Stanton. Mr Gum and the silent hideout.
Posted: 16th July 2011
Titles due for publication in September 2011
With students returning in September and lots of eager new Year 7 students turning up in the library keep them coming back for more with the latest titles on your shelves. Look out for:
Charlie Higson. The fear (next in The enemy series).
Sophie McKenzie. Sister, missing.
Meg Cabot. Abandon (First in a new trilogy).
Paul Dowswell. Sektion 20.
Michael Grant. Lie (3rd title following on from Gone and Hunger).
MG Harris. Dark Parallel. (next in Joshua Files series).
David Almond. The true tale of the monster Billy Dean.
David Almond. My name is Mina. (prequel to Skellig).
Melvin Burgess. Kill all the enemies.
Cassandra Clare. City of fallen angels (Book 4 in Mortal instruments series).
Roddy Doyle. Greyhound of a girl.
Drek Landy. Death bringer (next in Skulduggery Pleasant series).
Pittacus Lore. The power of six ( sequel to I am number four).
Stephanie Meyer. The short second life of Bree Tanner: an Eclipse novella.
Darren Shan. Palace of the damned.
Darren Shan. Ocean of blood (2nd in the Saga of Larten Crepsley).
Posted: 16th July 2011
Welcome to the new blog
In response to requests from our secondary school librarians, we are launching this new feature for the website to help you keep up-to-date with all things book-related.
Posted: 16th July 2011